Join Must Love Kids in Bridging the Nutritional Gap
Healthy growth and development in children requires good food. But every day, at least 1 in 6 children live in a food insecure household. These children facing food insecurity are at higher risk for many issues throughout life.
In Clark County alone, there are at least 65,000 hungry individuals.
To help bring more resources to families struggling in the Vancouver, Washington area, we've set a goal to raise $20,000 to donate to Clark County Food Bank. Clark County Food Bank provides 6.7 million meals per year to area families in need. Monetary donations allow the food bank to purchase more food in bulk at a lower rate, helping families and at-risk people to go to sleep with a full belly of nutritious food.
Donate to Clark County Food Bank
You can donate online by visiting Clark County Food Bank's website

here

.
Share to Encourage Others to Donate and Spread Awareness
Feel free to use the following text and images to post to social media to help spread awareness and encourage others to donate as well!
POST #1
1 in 6 kids in the United States aren't sure where their next meal will come from. Join others in making sure no child in Clark County goes to bed hungry by donating to the Clark County Food Bank. Help us hit our goal of $20,000 in donations! #TheFoodBridge
https://clarkcountyfoodbank.squarespace.com/mlk/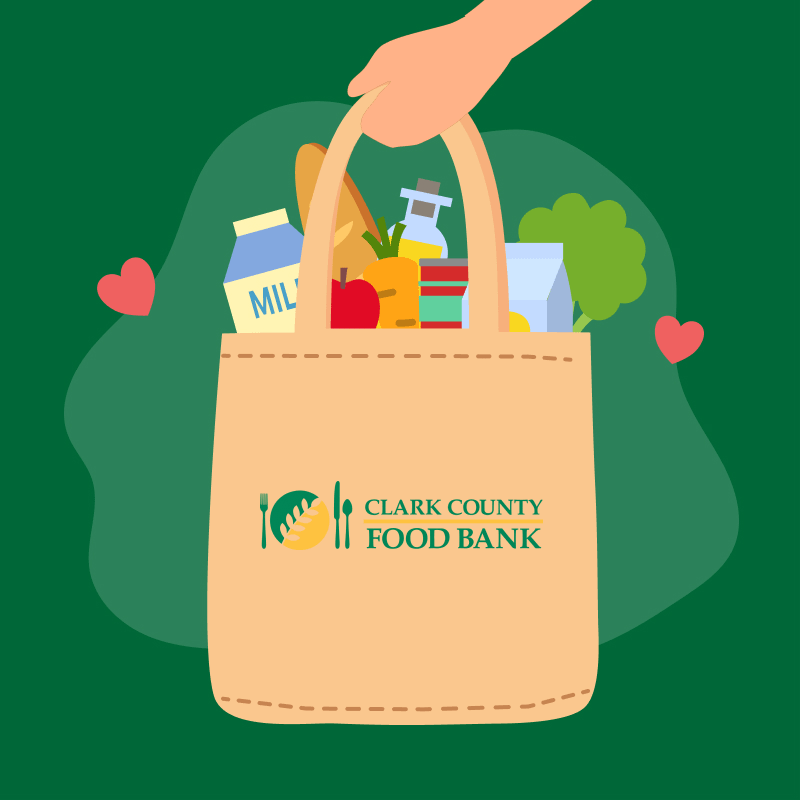 POST #2
Imagine going to bed hungry and wondering where your next meal will come from. For 65,000 people in Clark County, this is a regular part of their reality. Join us in providing more meals to those who are in need. Make a donation to Clark County Food Bank. #TheFoodBridge
https://clarkcountyfoodbank.squarespace.com/mlk/